Bread Bins!  We all have them but in your house are they for function or is form more important?  Bread bins are prehaps one of the most visible of kitchen accessories and they can change the look of the room.  In this post we list some of our favourites.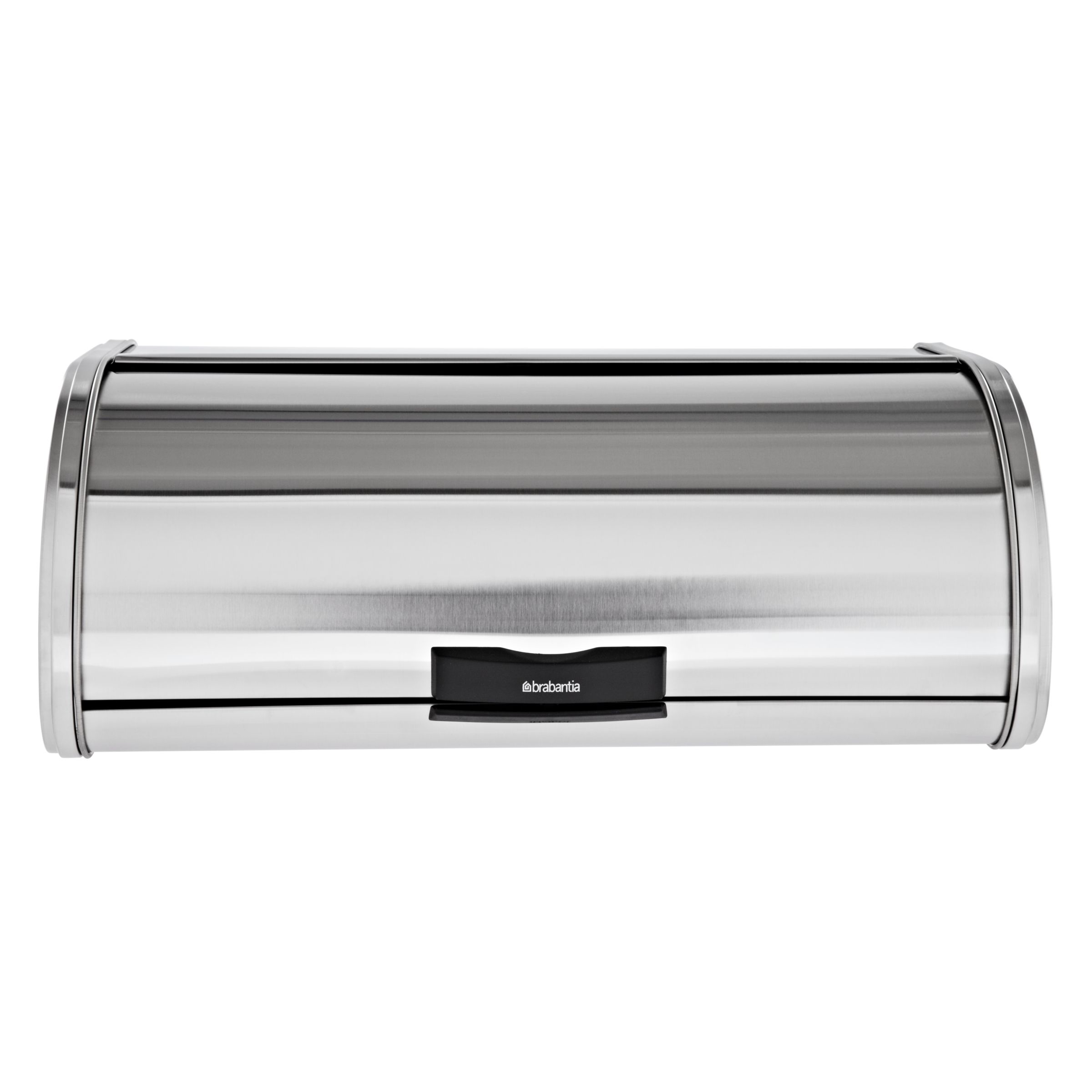 Brabantia Storage Touch Bread Bin (John Lewis)
We start with a classic design a matt steel roll top bread bin.  Brabantia have worked upon the design, who knew a bread bin could be so technologically advanced.  The bread bin uses a "Storage Touch" System which means the roll lid opens and closed silently.  The bin is easy to clean with corrosion resistant materials and comes with the Brabantia 10 year guarantee.  Dimensions: H18.9 x W47.9 x D27.6cm
Orla Kiely Multi Stem Bread Bin (Heals)
The Orla Kiely Multi Stem Bread Bin contains one of Orla Kiely's signature prints the multi stem.  Orla Kiely describe this bread bin as complimenting any kitchen whether retro or contemporary.  Made from Ceramic with a wooden lid the bread bin is dishwasher safe (The lid isn't) and the design matches a wider range of kitchen accessories.  The dimensions are H34 x W20.5 x D20.5cm, small and tall, perfect for those with little counter space.
The Armadillo Bread Bin (Wheredidyoubuythat.com)
The Armadillo Bread Bin is perhaps the most attention grabbing that we have seen.  It has been featured in many newspapers and magazines, and it will certainly be the talking point of your kitchen.  Made of brushed aluminium and a beech wood base.  The dimensions are 44 x 28 x 30 cm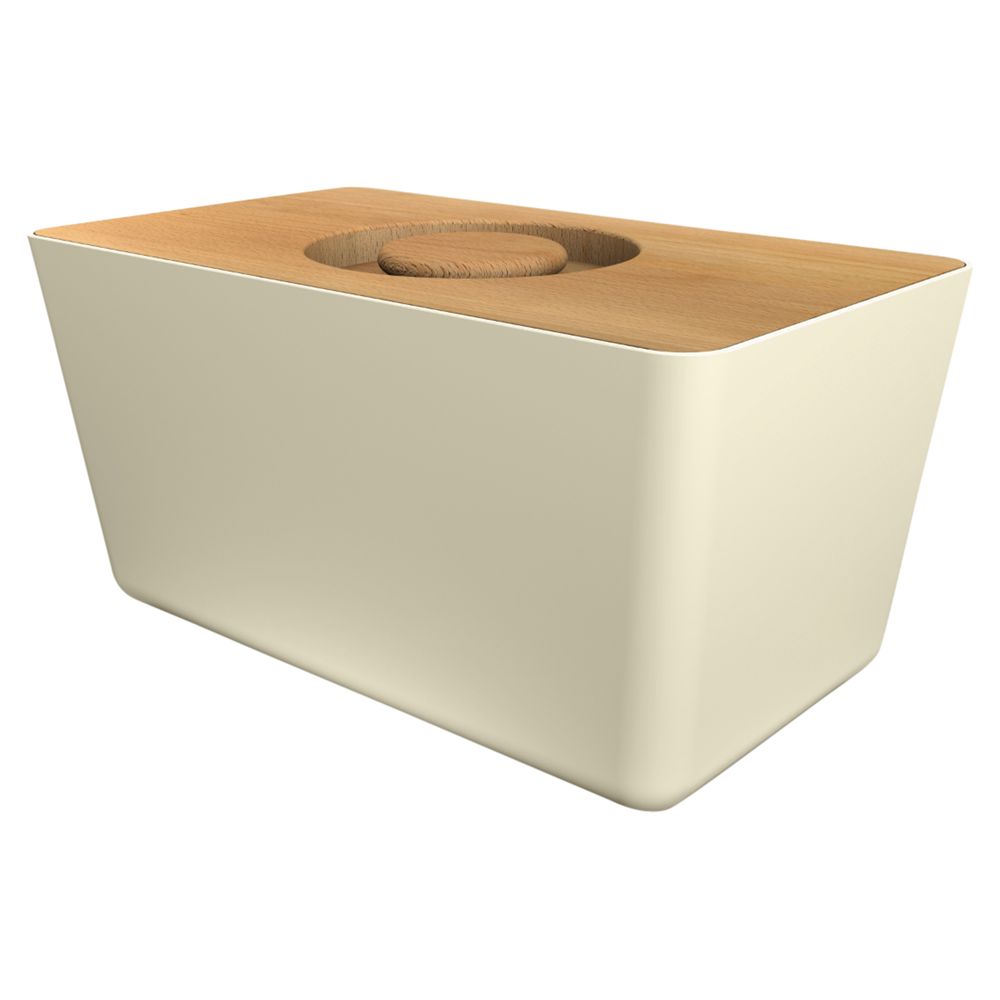 Joseph Joseph Cream Bread Bin (John Lewis)
Joseph Joseph have been making waves with all their kitchen designs and their bread bin is no exception.  Its cream melamine exterior is aesthetically pleasing and the real beech lid cleverly doubles as a bread board, just turn it over to use.  Dimensions H21 x W36 x D18cm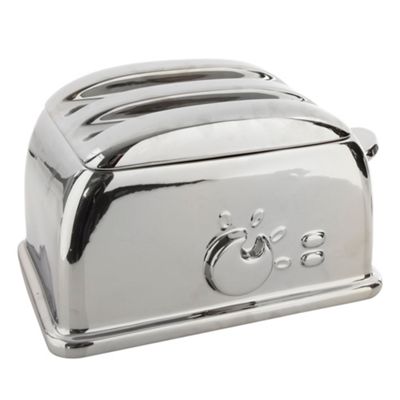 Silver toaster-shaped bread bin (Debenhams)
This next toaster could confuse a few of your guests!  Designed by Ben de Lisi this is a Bread bin in the shape of a toaster!  Silver in colour, the two "toast slots" provide a handy grip on the lid.  Dimensions are 19 x 32 x 21cm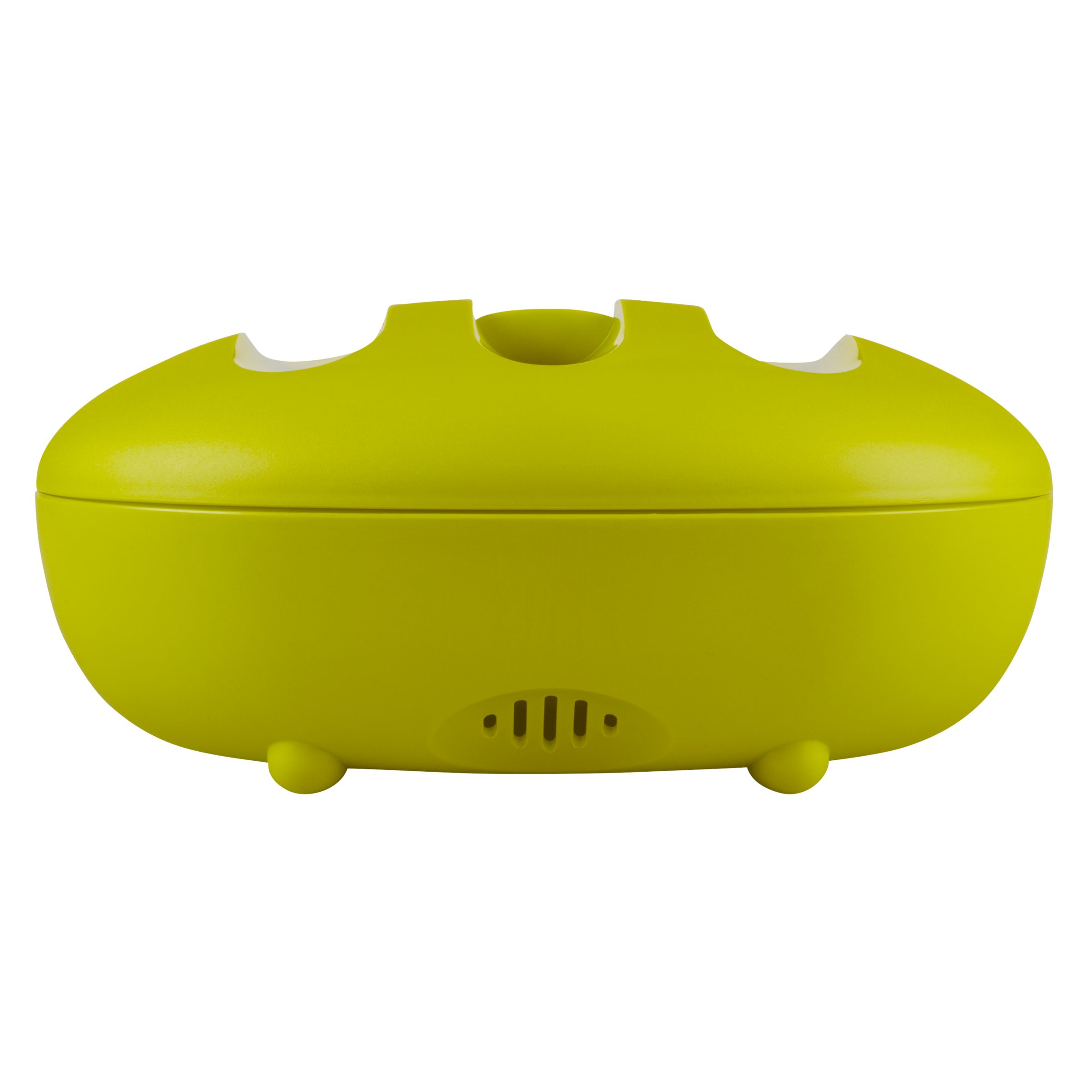 Koziol Lime Manna Bread Bin (John Lewis)
We finish with a splash of colour, we're not sure how to describe this bread bin, part bread bin part UFO, it comes in several colours, pictured is the lime, and has ventilation slots for  freshness.  Dimensions of L37 x W23cm.
So there you have it, those were some of our favourite bread bins of the moment.  How about you though?  We value each and every one of your comments, do you have a favourite from our picks or have you seen or used a different bread bin which you love!
Related Posts: